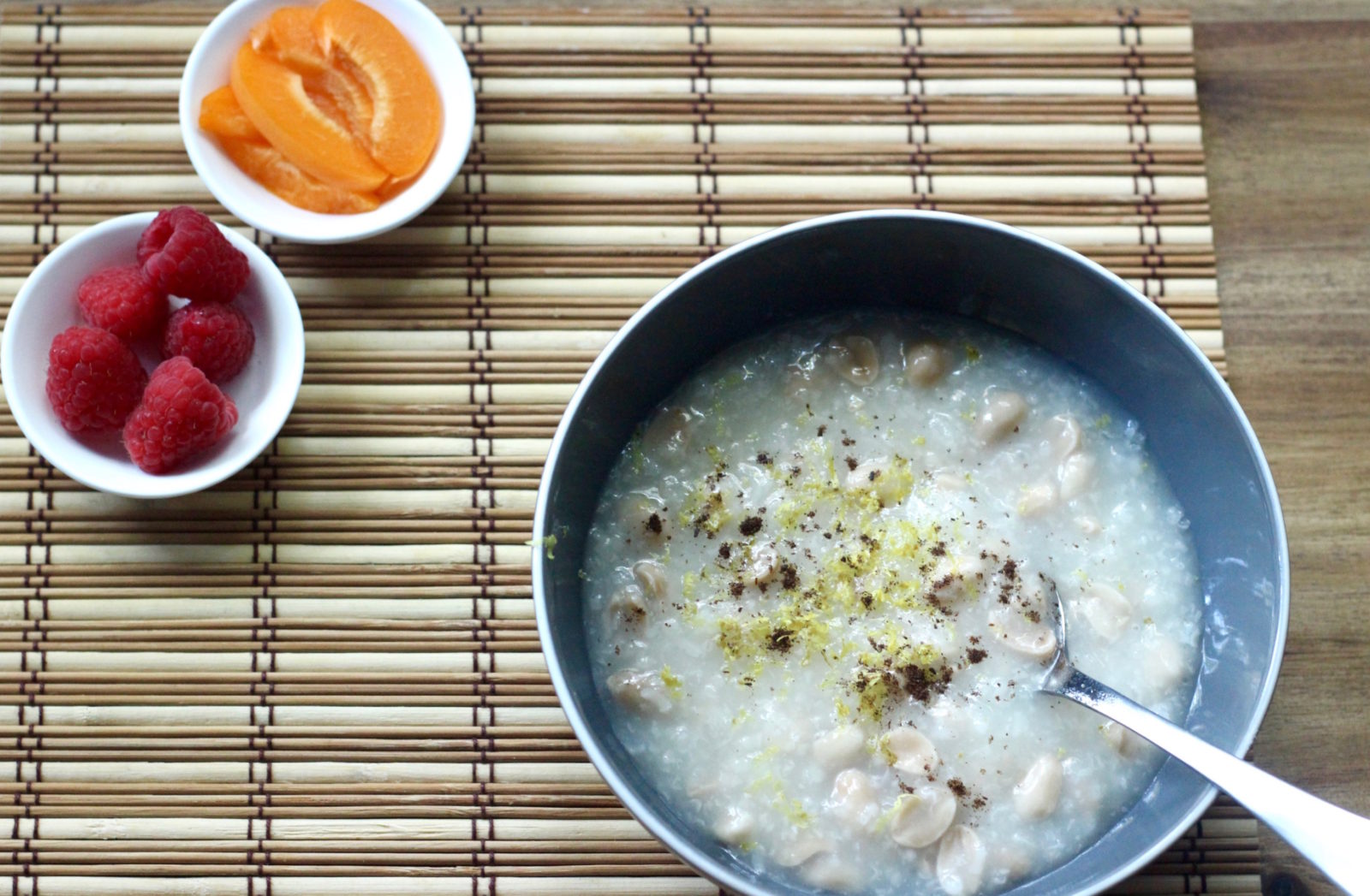 Happy Chinese New Year! I had the most amazing dinner last night with my friends, and we decided to celebrate with a very nice dinner all together! Picture the scene: three Italians, one  Malaysian, one Chinese, one Portuguese, one Argentinian, one Salvadoran plus a wonderful teenage girl and 3 kids of different ages… it was amazing!
To honour my friend and host, we decided to prepare together a dessert from her childhood in Malaysia, with her mum  recipe. I was amazed by how easy it was to prepare and it was something new and good to try. It was just a shame we were missing a very important ingredient, Pandan leaves, which seem to be extremely difficult to find here in Sydney.
It is a lovely base for other flavours, so I am going to show you the basic recipe, and add some personal and non traditional flavours to the mix. I'd recommend to try both versions!
Ingredients
350g raw or roasted peanuts, unsalted
1/2 cup glutinous rice
8 cups of water
3/4 cup of sugar
2/3 Pandan leaves knotted
Personal touch:
Lemon zest
Vanilla beans or powdered vanilla
Pinch of salt
Fresh raspberries and apricot
First of all, soak the peanuts overnight making sure they are well covered in water.
The day after, rinse the peanuts and put them in a pressure cooker with the rice, the water and the Pandan leaves if you have them, if not, you can add lemon zest and 1/2 tsp powdered vanilla. Cook for 15 minutes on high heat, then 40 minutes at medium heat. Then let it cool naturally (natural release). Uncover the pot and you should have a mixture with a soupy consistence. Heat the soup to taste (I prefer it warm, while my friends preferred it boiling hot), add the sugar and the salt, and some extra lemon zest or vanilla to taste. Ideally the peanuts should fall apart, if not you can cook for a bit longer or have it slightly crunchy as I liked it.
I hope you'll enjoy it! I don't know any traditional Chinese song, so I hope you'll forgive me if I leave you with Feeling Good, Michael Buble' version!