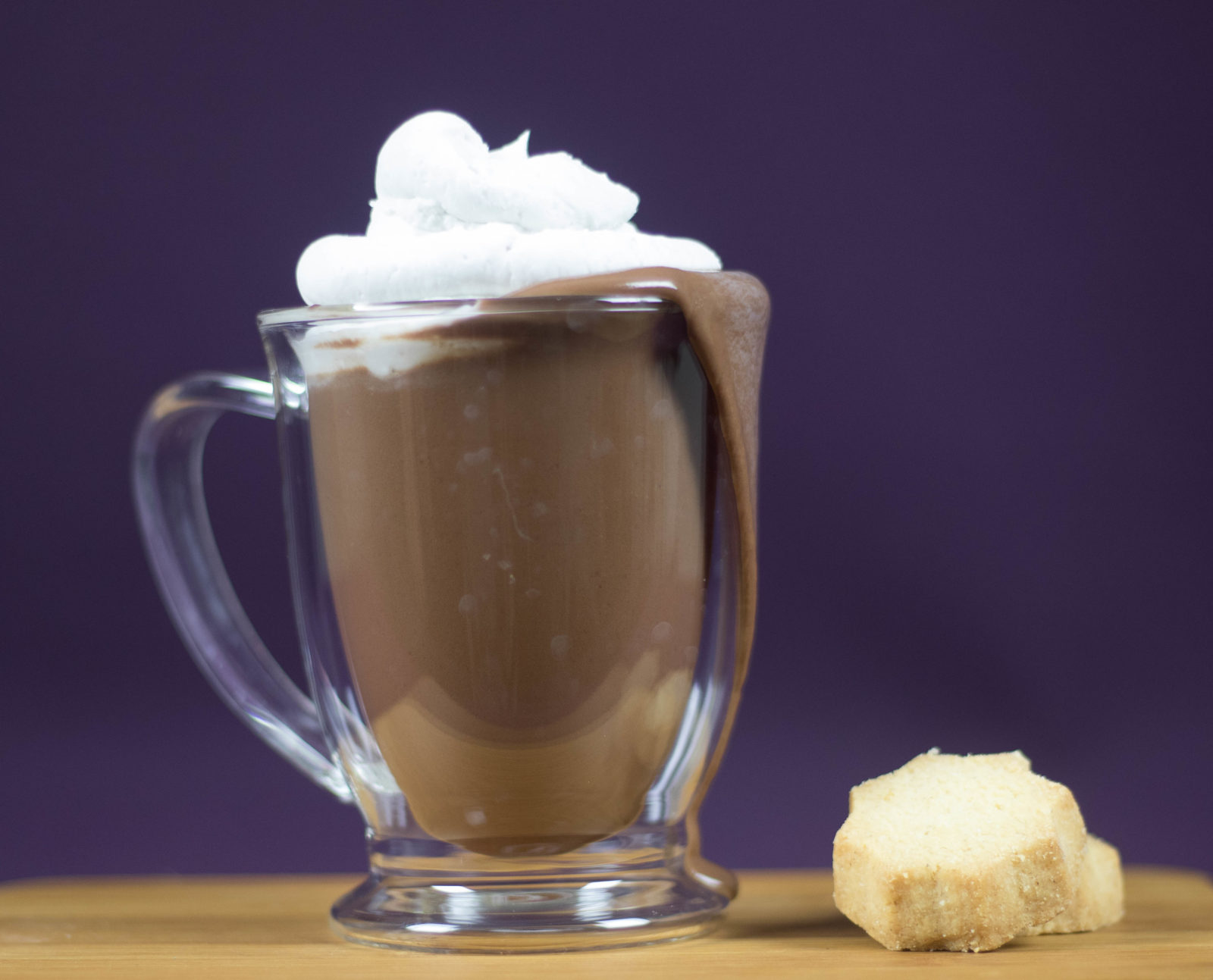 In about a month I will be flying back to Italy for a couple of weeks after more of two years… Skype is amazing and helps a lot, but there are things that can't come through cables. For example, my husband's auntie Bagna Cauda and my brother's Risotto, to name just a couple. So to make room for the delicacies we are going to eat, and to fit in the narrow economy class seat (jocking/not jocking) we decided to limit our Calories intake, and work out. Truth is… it's cold, and it's pouring rain, and all I would like to do is snuggling on the sofa with my cats and a nice mug of hot chocolate in my hands. So I am forcing myself to go to the gym and my reward will be… hot chocolate! Not worth it, you say? Are you kidding? Do you really want me to give up chocolate? Shame on you! I will prepare this chocolate, it will be vegan and it will be delicious, in your face, diet!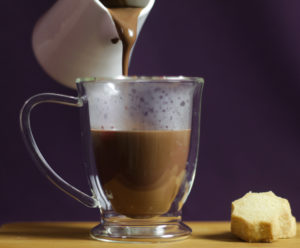 Ingredients (for 2 people)
100g dark chocolate (I used 70%)
1 tbs cocoa powder
2 1/2 cups of Almond milk
2 tbs cornflour
1 can of coconut cream
2 tbs icing sugar
Can it be that simple? Yes, it is that simple! First of all place the coconut cream can in the fridge. For good results it should stay there for at least 24 hours, but I kept mine longer. Ideally, have some coconut cream always ready in your fridge.
In a pot, melt the chocolate with 2 cups of almond milk, at very low heat. Stir often so it doesn't get burnt.
Dissolve the cornflour in the remaining milk; if the mixture looks too creamy, add more milk, and set aside.
Once the chocolate has melted and the milk is warm, pour the cornflour mixture. Increase the heat and bring to a gentle simmer until it thickens. It shouldn't take more than few seconds. Now your hot chocolate is ready! I like mine plain, but you can add to the milk a variety of spices, orange zest, vanilla, whatever you like.
And now for the cream. Remove the coconut cream carefully from the fridge, making sure you don't turn the can upside down. Open the lid and then remove all the solids from the top of the can, leaving the coconut water at the bottom. Whisk with the standing mixer for 30 seconds, then add the sugar and whisk for another 30 seconds. Done. Boom. Revelation!
I leave you with 'What I really want' by Anastasia. Happy Monday folks!