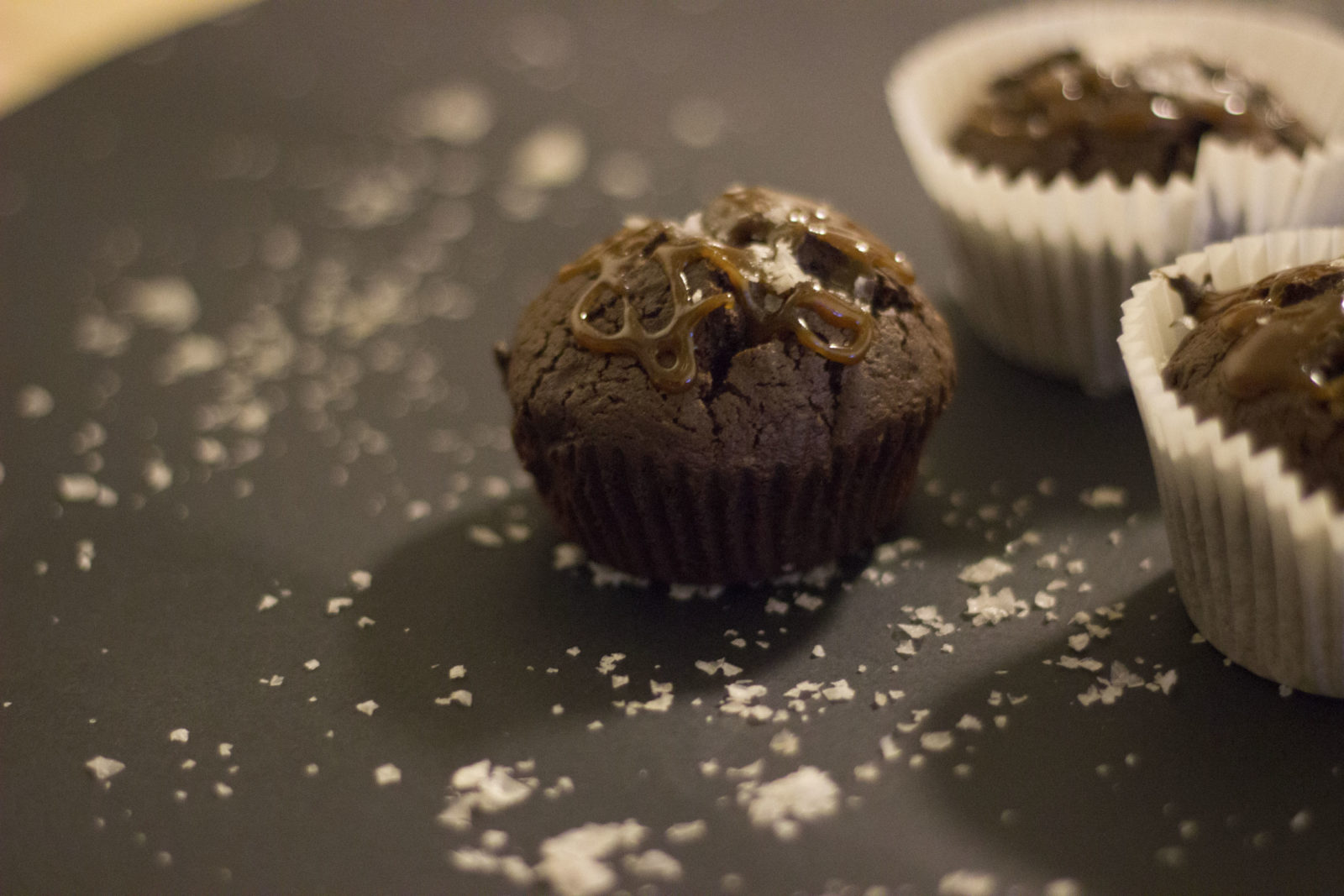 Hello!
Finally here I am with my first recipe. I promise, soon enough I will add some videos as well…. we are still looking for the perfect setting….
So say one day you feel a little bit blue, or you absolutely need some chocolate (let's be honest girls, you know what I am talking about) or it is raining outside, or you are far from your loved ones, or you want to impress your partner…. or simply you want to be a bit naughty and skip the gym for one day (if you really want to sin, well let's make the most of it). I could enumerate countless reasons one should try this brownie, and none not to try it, so let's go!
Little premise: I alway forget something when I decide to cook, this time it was baking paper, so instead of squared brownies, here I present you cupcake size brownies, ideal to hold the shape!
Here we go:
Ingredients
150g dark chocolate (ideally 70%) roughly chopped
150g of unsalted butter, chopped
1 1/4 cups brown sugar
3 eggs
3/4 cup plain (all purpose)flour
2 tbs cocoa
1 tbs instant espresso powder
1/4 tsp salt
Caramel
3/4 cup cream
80g unsalted butter, chopped
1 1/2 cup caster sugar
1/2 cup water
pink salt flakes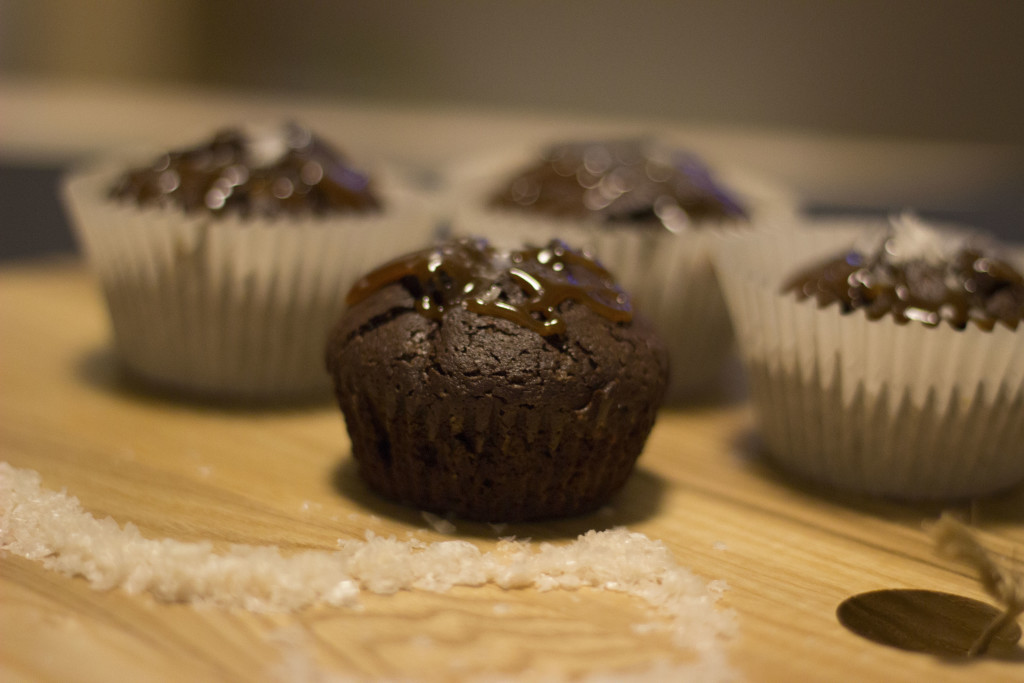 Preheat the oven to 160°. I like to use the technique of bain mairie (double boiler) to melt the chocolate&butter, as it reduces a lot the chance to burn the chocolate, but watch out for the water!
Put all the dry ingredients in a food processor(or a stand mixer) with the whisk tool, give it a stir to mix everything, and then add the eggs and give it a good whisk. Pour in the melted chocolate&butter mixture, and whisk for another 2-3 minutes, until well combined. Prepare a muffin tin with paper muffin cases and divide the batter evenly. Put the tin in the oven for 30 minutes, until cooked when tested with a skewer. And as usual, I don't have to remind you to be careful to that evil corner of the oven, you perfectly know which one, don't trust it, it will burn your cake if you don't pay attention!
Now for the caramel…. before Australia I did't like caramel but then I fell in love with salted caramel OH MY GOD! Little spikes on tongue from the salt and the smooth beautiful texture of melted sugar and cream… brace yourself, comfort food is coming!
Melt the butter in the cream over medium heat, and set aside. Place the sugar and the water in a small deep saucepan over hight heat and, using a metal spoon, stir to combine. Bring to the boil and cook until dark golden. Never, ever leave the caramel sight! It is as sneaky as the corner of the oven, so you know what to do. Remove from the heat and carefully add the cream&butter in a thin, steady stream, stirring to combine. Return to the pan in low heat and stir for 5-6 minutes until the caramel has slightly thicken. Pour on the brownies, add the salt flakes and you can leave it in the fridge until it is firm and ready to eat.
What can I say…. enjoy! From today's soundtrack: Into the Jungle by Jamie N Commons & Killing Strangers by Marilyn Manson