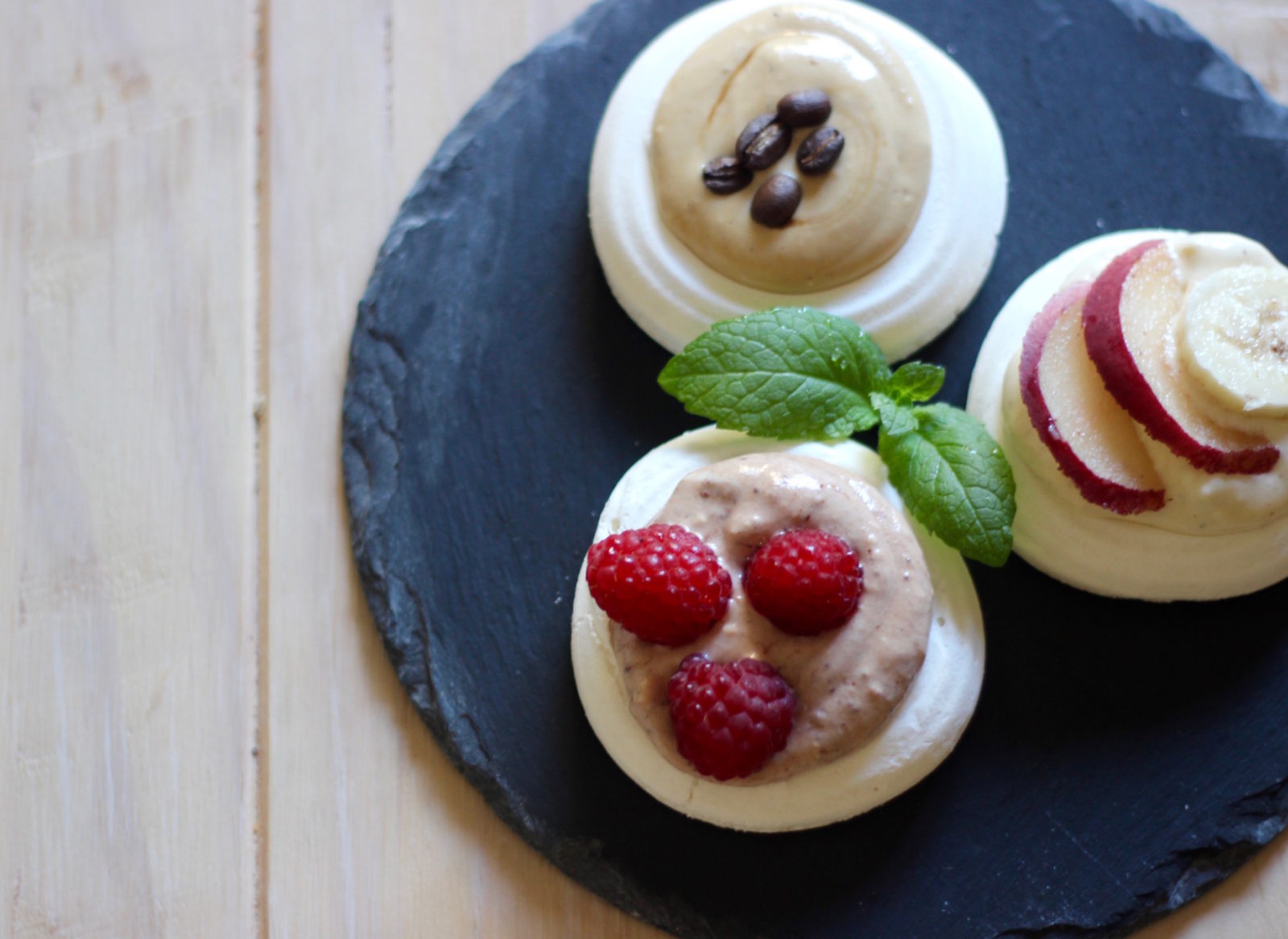 Happy Australia day! Yeah, I know I am horribly late, but as usual my eclectic life got the best of me and I am now writing what I was suppose to a few days ago… Nevertheless, Australia day is a big deal here, everybody celebrates one way or another, and goes to parks with their eskies full of ice, beer and bbq food. I really admire the spirit of this day. In my home town, the best we do is to go out for a Picnick, hoping for a good weather… well I also met my now husband to one of those picnicks, so really I have nothing to complain about.
The night before Australia day, there was a huge storm, my cats were terrified! We had stocked the pantry with delicious stuff and we had no plans to go out at all,  so we were not worried, on the contrary, we took the opportunity to relax and prepare the most typical Australian cake, Pavlova, to celebrate! I personally prefer the small version of it, it gives me the impression of eating more… delicious!
Now, for this recipe I used ready to use pavlova (meringue) nest, as meringue is my Everest, but I am working on it… the fully homemade version will come soon! I hope you'll enjoy this one in the meantime!
Ingredients
8 pavlova or meringue nests
250g Mascarpone cheese (or any other spreadable cheese, but Mascarpone is sweeter)
2 eggs (yolks and whites separated)
1/4 cup brown sugar
1/4 powdered vanilla
1/4 tsp coffee powder
1 tsp unsweetened cocoa powder
Fresh fruits to garnish (I used banana, raspberries and nectarines)
This recipe is for 3 different flavour filling for our pavlova nests, but let's start with the basic one.
Whisk your egg yolks, sugar and vanilla in your standing mixer, until they are pale yellow and fluffy. Add the mascarpone a bit at the time to make sure it mixes well with the eggs to a nice and smooth custard. In a separate bowl, whisk the whites with a bit of sugar or salt until they form stiff peaks. Carefully incorporate the whites to the custard. This gives a lighter texture to the mixture. Here is your basic filling!
Divide the mixture in 3 parts. Dissolve the coffee in a couple of drops of water and add it to 1/3 of the filling. Set aside in the freezer, but just for few minutes.
Incorporate the cocoa powder to another 1/3, until well combined, but be gentle to maintain the fluffiness. Set aside as well. Now you'll have 3 different flavours to use!
Fill the pawlova nests. I garnished the basic one with banana and nectarine slices, the cocoa one with fresh raspberries and the coffee one with a few coffee beans. And that's it! Easy right?
With just few ingredients ready in the pantry, you'll have a wonderful and quick result!
Now for tonight, let's enjoy "More than a feeling" by Boston!