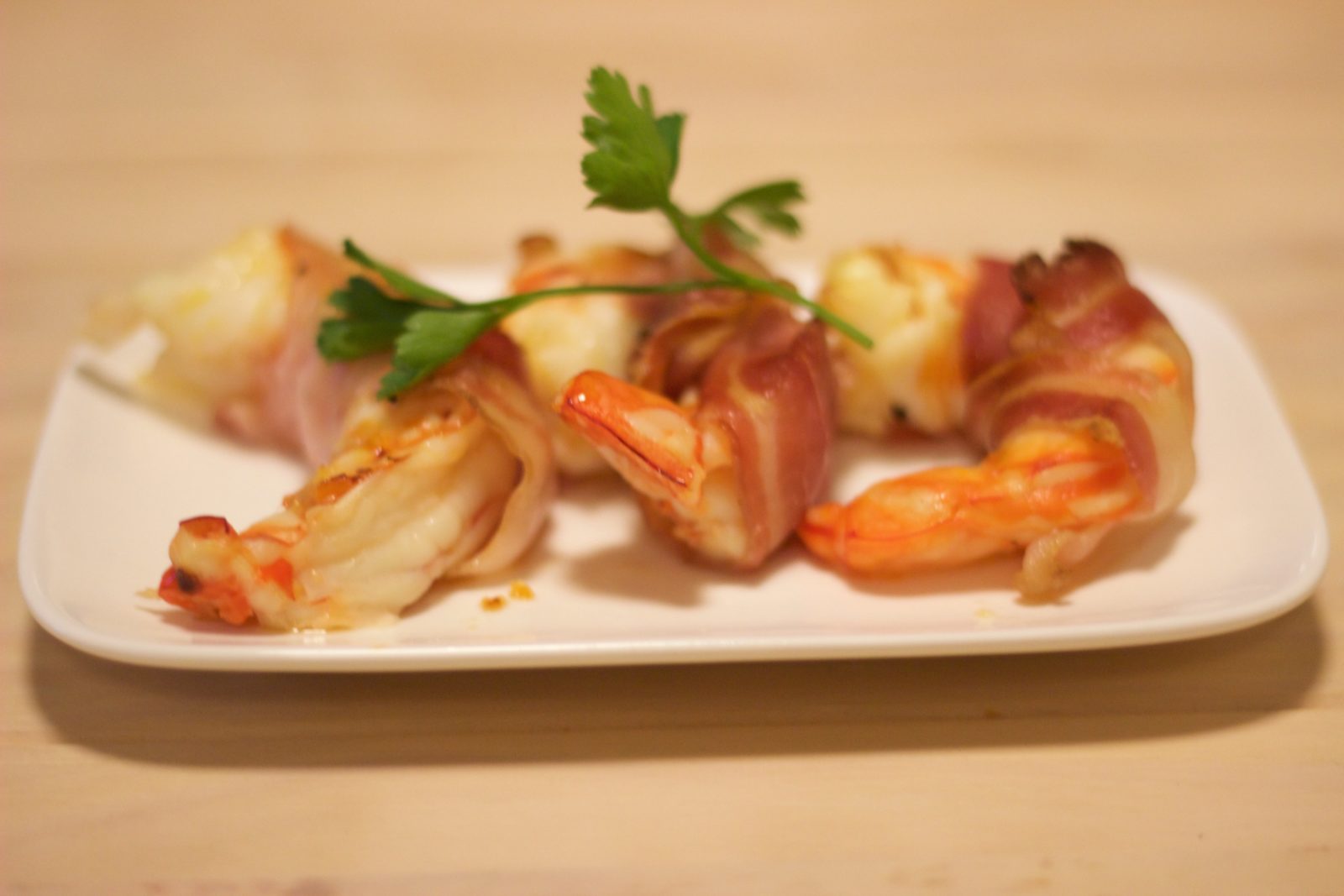 Any time is a good time for a sexi/romantic/ super easy recipe. "Al Bacio" means roughly "To perfection" in Italian, but bacio means kiss. After all, I am Italian, and even if I am far far away, romanticism is written in my DNA. Well… sort of. Let's say it is.
This dish in particular reminds me of my brother. He is passionate about cooking at least as much as I am, and I remember we had challenges on who was the best. This might be slightly out of topic, but I love you anyway bro! So I was saying, my brother had the amazing idea to cook dinner for his girlfriend for Valentine's day quite a few years back, but he was working, so he needed something tasty and simple, and here it was! I personalised the process a bit, but watching the prawns cooking, never fails to remind me about that evening when I helped him cooking, and we had so much fun. If you are wondering, yes I was single at the time,  but to be fair I was fifteen and a big geek during the 90's, so no surprise there. Let's start!
Ingredients (4 people)
16 big clean prawns (I used King Prawns)
16 thin slices of pancetta
Fresh garlic
1 spring Thyme
1/2 lemon zest
One hour before cooking, line the prawns onto a baking dish. Grate the lemon zest and 1/2 small fresh garlic on the prawns and sprinkle with thyme to taste. Cover with cling paper and refrigerate.
Take the prawns out of the fridge and fold each one in a slice of pancetta. Put back on the baking dish and cook for 5/10 minutes, depending on the size of the fish. You can grill it quickly to have extra crunchy pancetta. Serve very hot. If you really really want to do it Italian style, let me introduce you to the ritual of the "Scarpetta". Take a nice piece of fresh bread, and dip it in the nice juice at the bottom of the dish, to fully enjoy the mix of flavour. And that's it, no more no less. Enjoy!
And to honour my lovely brother, tonight I am listening to More Than Words by Extreme and Sweet child of mine by Guns N' Roses.