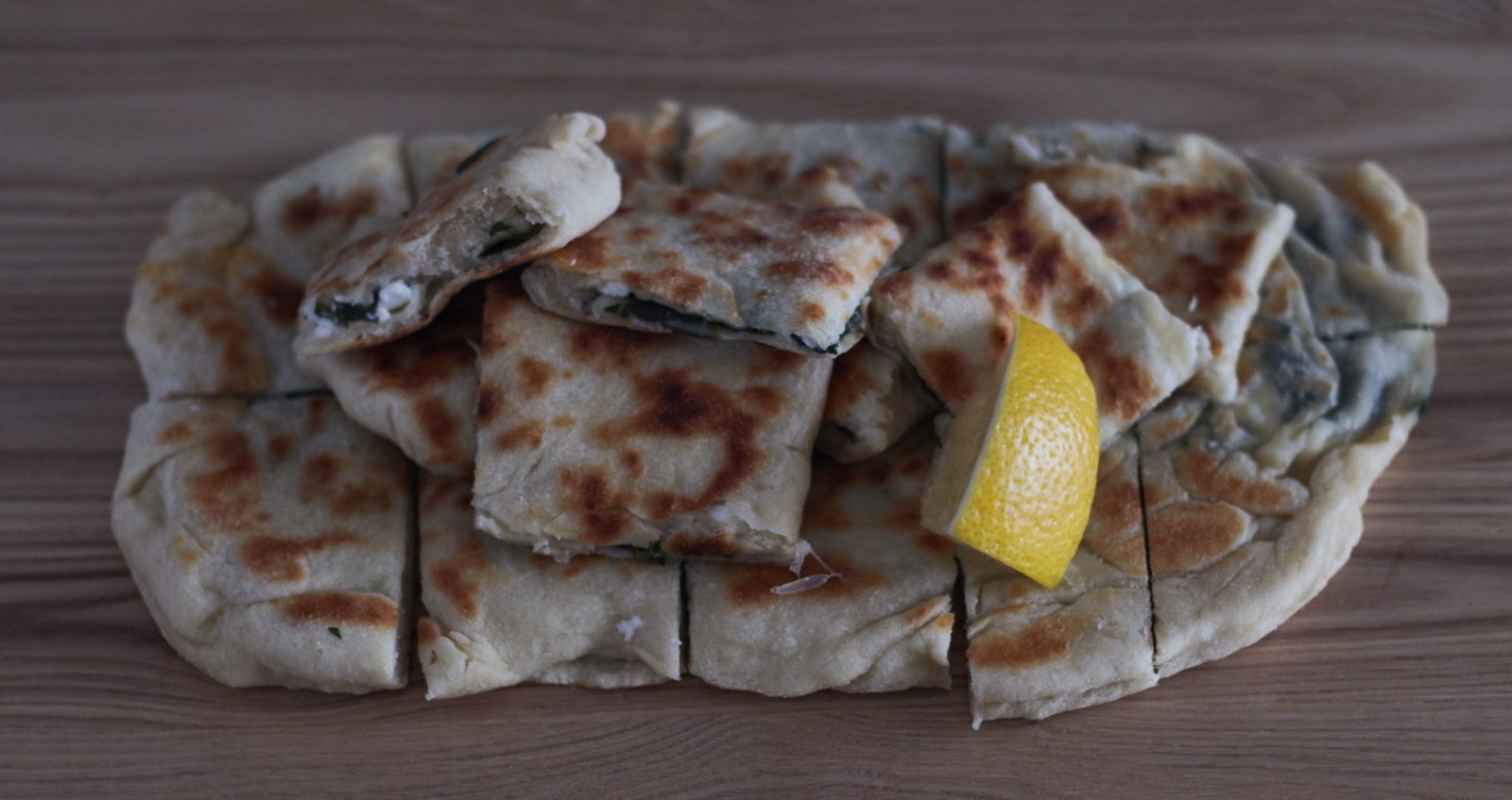 I am a simple woman. Well that is not technically correct…. I am a complicated and multifaceted person who loves simple food. My favourite foods are generally tasty but uncomplicated. When I arrived in Sydney, my exposure to international food was very limited: moussaka and sushi were probably the most ethnic dished I had while in Italy. Despite this I have always been attracted to new flavours and textures, but still, simple, direct flavours are my favourites. Hence my love for gourmet sandwiches with freshly cut prosciutto and buffalo mozzarella.
It's no surprise then that I fell on love with Gozleme bread. It is simple, tasty and delicious. Now let's dig into this recipe, I am so hungry I am looking froward to grab a bite!
Ingredients
3 and 1/2 cup white flour
250 ml warm water
9g of dehydrated yeast
pinch of salt
100g fresh baby spinach
230g feta (the crumbly variety, not the smooth one)
100g shredded cheddar cheese
2tbs olive oil
2tbs greek yoghurt
lemon slices
Let's start with the dough. Re-activate the yeast in a glass with 150ml warm water and let it sit for 5 minutes until it forms some bubbles on the top. To help the activation, you can add a tsp of honey.
In a standing mixer with the dough tool, mix together the salt, the flour, the olive oil, the water and the activated yeast. Once the ingredients are combined, place the dough on a floured surface and knead until smooth. The dough is pretty sticky, so add some flour if necessary, but it should remain very soft. Divide into 5 small balls, and set aside for 30 minutes. The size should double.
In the meantime, crumble the feta cheese and mix it well with the cheddar. You can skip the cheddar if you like, I add it because it gives the dish a nice melty texture. Slice the spinach thinly and set aside.
After 30 minutes, add some more flour to your board and roll out the dough. Ideally, roll it out in a very thin layer, fold it in 4 to reach a square shape, then roll out again. Add flour to avoid it to stick to the board. You should have a couple millimetres thin dough. Fill half of it with a layer of cheese and then the spinach and fold over to enclose the filling and press the edges.
Grease a large pan with very little olive oil (I used spray olive oil) and heat it on the stove. When it's hot, gently lay the bread in the pan and let it cook for few minutes until golden. Grease the raw side and flip over. Cook until golden. You can occasionally pat the top with a spatula to deflate the bread. Repeat with the rest of the dough.
Serve very hot with slices of lemon, so your guests can squeeze the lemon before eating. I like it better warm personally, but I find it lovely even when cold, or super hot. Just mind your tongue!
Tonight I'll leave you with Ho Hey, by the Lumineers. Enjoy!