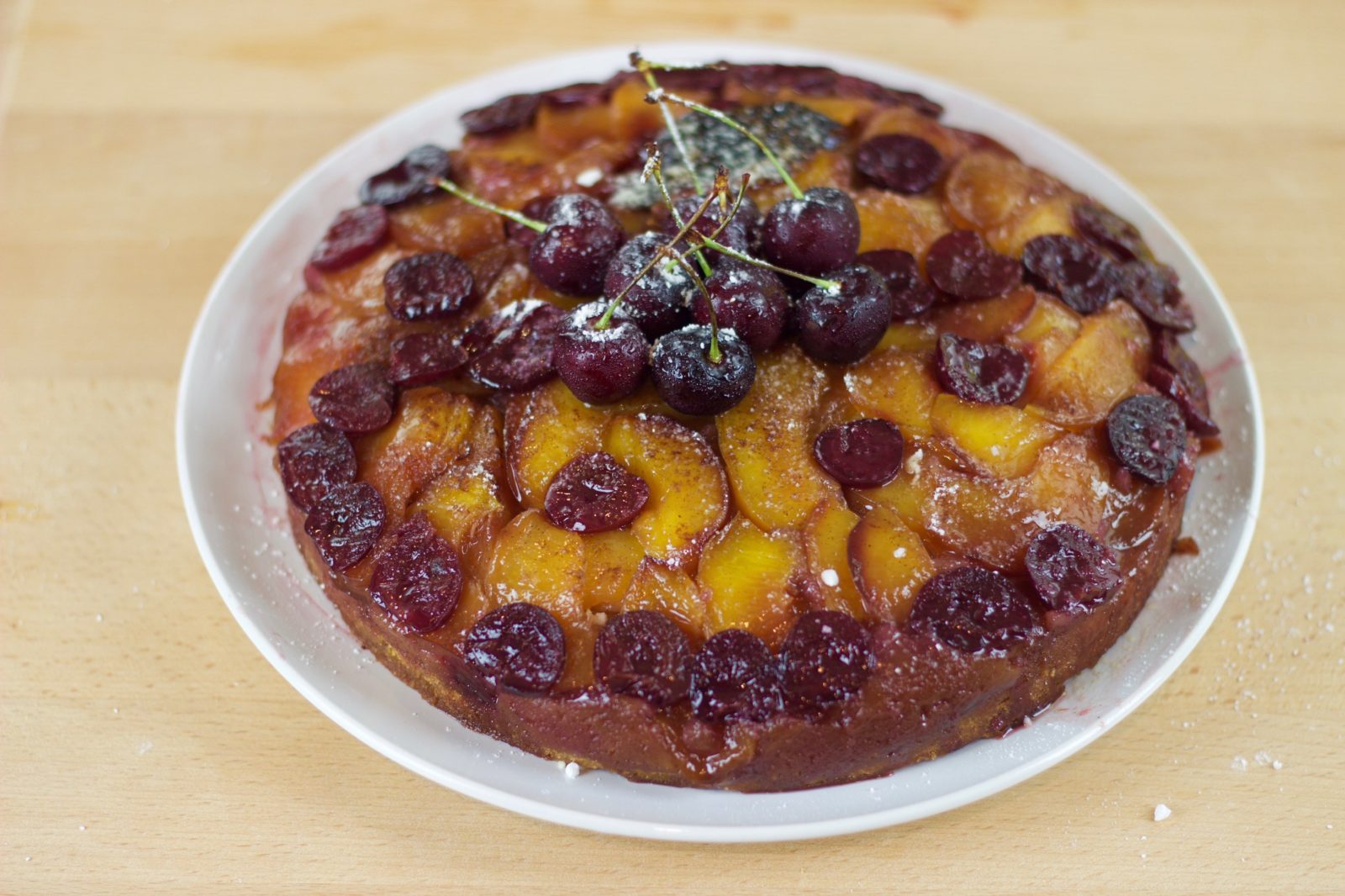 Aloha! I am not quite sure on how to start this post… I was thinking to sing "So this is Xmas, and what have you done…" but it reminded me of nice but sad ol' times, so I decided to go with this line from John Wick "I am thinking I am back!". The difference is that the red you see on my hands is not blood but rather Cherry juice coming from this cake preparation. So what happened in the last months? Well, just to list the main things, I'll go with moving house, kitchen and council, working as hell in my everyday job, cleaning the new place, getting used to the new oven and the induction stove, walking, assembling furniture, more cleaning, brush the cats, playing Magic the Gathering with friends (I swear I am married even if I am a huge geek) and of course watching the new Star Wars, which I pretend I did just to please my husband, but to tell the truth now I really want BB-8.
Nevertheless, it is indeed Christmas and being downunder has its perks. I am still not used to celebrate in Summer, even if, to tell the truth, it has been raining every Xmas for the last 4 years. One of the bright sides is that I have the chance to prepare holiday cakes using fresh summer fruits, which what I did with this cake.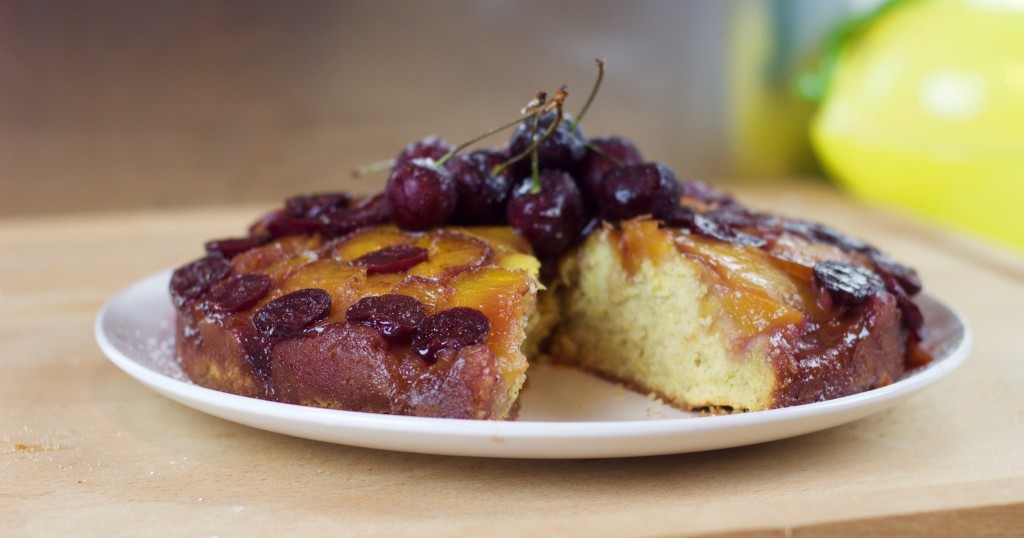 Ingredients:
200g butter, softened
100g + 2/3 cup of brown sugar
20 cherries, pitted and halved
4 nectarines thinly sliced
1 tsp powdered Vanilla
2 eggs
1 1/2 cups plain flour
1/2 cup coconut flour
1 tsp baking powder
1/2 cup of water
1 pinch of pink salt
zest of 1 lemon and 1 lime
Raspberries (optionals)
Cinnamon
Cardamom
Let's start! I used a 24′ round baking pan with removable bottom, and it was not a good idea, so please use a normal one lined with baking paper. Beat half of the butter and 100g of sugar until white and smooth, then spread it on the bottom of the baking pan. Sprinkle with cinnamon and cardamom to taste. Watch our for cardamom, the taste is pretty intense so make sure you don't use too much and that you really like it. Add the cherries, cut side down, and cover evenly with the sliced nectarines. I added some raspberries on top because I had them at home but also because the slightly sharp and acidic taste of the fruits counterbalance the sweetness of the cherries and nectarines. Sprinkle on top the lime zest.
Then prepare the batter. Beat the rest of the butter and the remaining sugar with vanilla, lemon zest, pinch of salt and a nice 1/4 tsp of cinnamon until white and fluffy. Add the 2 flours and the baking powder and combine. Finally, add the water.
Spoon the batter on top of the fruits and level up the top of the cake. Preheat the oven to 180°, insert the cake and cook for 50 minutes. Once ready, leave it to rest for 10 minutes before carefully turning it upside down on a serving plate. Be careful about the juices! Serve warm or cold, to taste.
Hope you'll enjoy, and I'll leave you with "All I want from Christmas is you" and "All you need is love", from the Love Actually movie soundtrack. After all, it is almost Christmas even here. Happy holidays!