I know holidays are over and we should all be on a diet and eat healthy food, possibly sugar free, but technically in Italy today concludes the celebrations, so I guess I am still on time for some treats… If you think I jump around seasons and times according to what I need, well guys, you are perfectly right! I confess, it is part of the expat life down under to take the best of the two hemispheres, and I am loving it!
When you wake up and it's raining outside (or not) and you feel like cuddling all day long, nothing is better than to start the day with pancakes. I personally love them topped with fresh fruits, but I like to go a bit out of my Italian comfort zone and mix sweet and savoury, and that's when I mix pancakes, bacon and a nice drizzle of maple syrup.
In conclusion, here's a basic recipe, then it's up to your imagination really… Melted chocolate and raspberries? I want it! Nutella/Hazelnut cream and banana? Yes please! Plain with a side of avocado and haloumi? Life can't get better. Enjoy!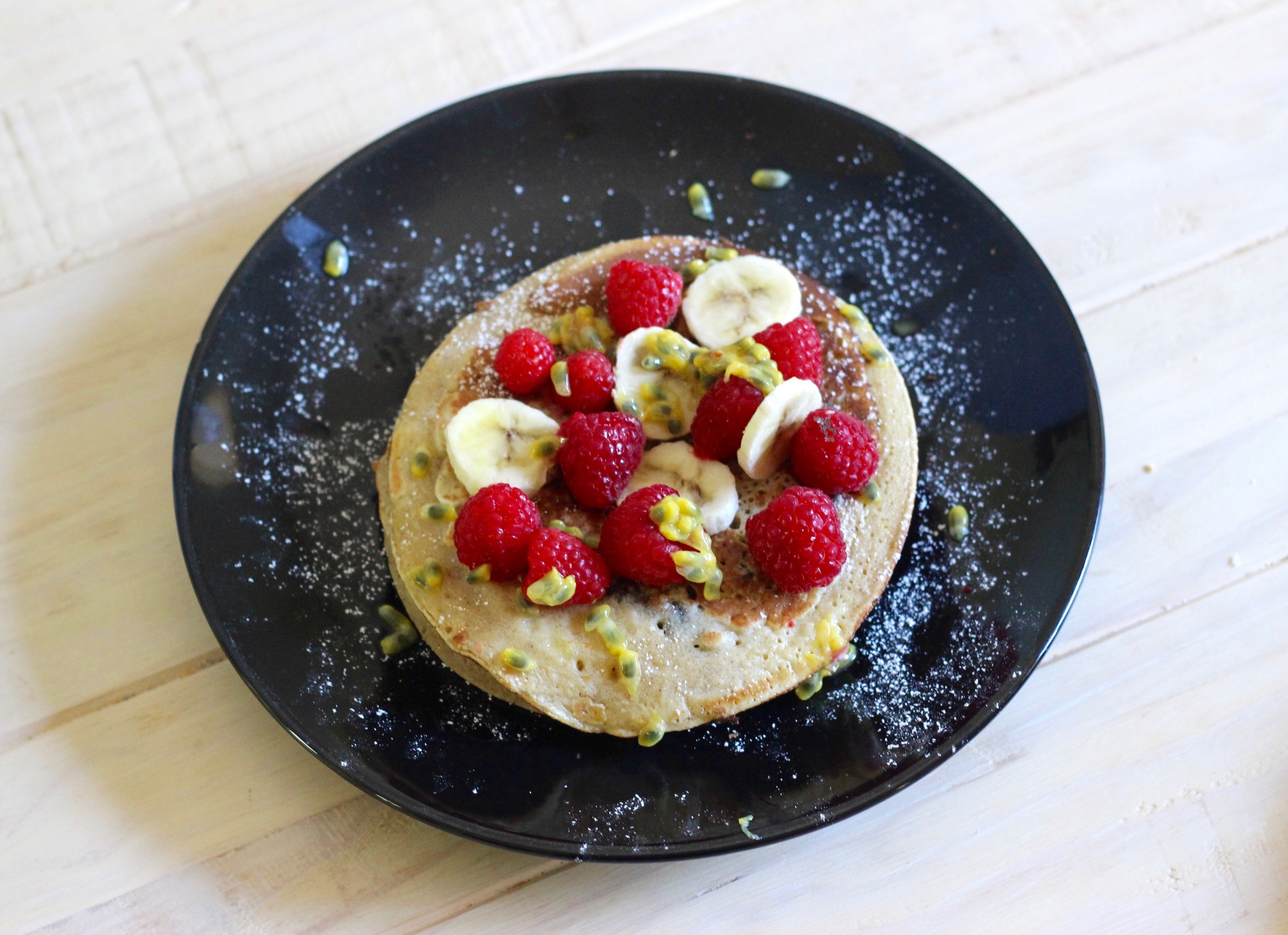 Ingredients:
2 eggs
1/4 tsp powdered Vanilla beans
2 cups flour
1/2 tsp baking powder
1/3 cup brown sugar (Demerara)
1 cup milk (depends on the flour you are using)
Lemon zest
1/2 orange zest
Start whisking the eggs with the sugar until nice, fluffy and pale yellow, add the vanilla and lemon&orange zest. Now, if you don't have a zester, please buy it! Long time ago I didn't have it, and I used the same grate you'd use for Parmigiano cheese. Please don't laugh, it's not that uncommon! The taste was always bitter though, especially with oranges, while with the zester… well, you can fully appreciate the fruit essence! It is a bit expensive but believe me or not it was one of the first tools I bough here in Australia once I could afford it (It's not that  expensive, but we were kinda of saving for better times).
So eggs, sugar, vanilla, zests, then add 1 cup of flour, the baking powder and gradually 1/2 cup of milk, whisking well to avoid lumps. When the mixture is nice and smooth, and the rest of the flour and milk. You should have a smooth and slightly dense batter, with a similar consistence to honey, so fluid but not too much. If you are not sure, you can test it on 1 pancake. If it is too thin, then you'll need to add more flour.
Once the batter is ready, heat a pan with very little butter, or if you are using a non sticky one like me, no need for the butter. Let's keep it light….
When the pan is hot, pour enough batter to cover the bottom and be a couple of mm thick. Be patient! The right moment to flip is when you start seeing little bubbles all over the surface and the pancake is rather firm. 20 seconds on the other side, and here you go, it's ready. Add your favorite toppings, a nice cup of coffee, good company and a silly TV show and you'll have the perfect morning! If there are also a couple of cats trying to steal the bacon, well, welcome to my home….
Lots of love, and I'll leave you with Fighting for my Love, by Nil Lara.